On this page are photos taken in and around Base Camp.

Prayer flags

Yak train crossing into Nepal over the Nangpa La

Peak 6600 and the Nangpa La

New snow in Base Camp

Moon over Peak 6600

Cho Oyu on the left, Peak 6600 on the right

Home, sweet home

Lenticular over Cho Oyu

Sunset and Jobo Rabzang

The southwest ridge of Cho Oyu

Looking northeast from near Nangpa La. Base Camp is on the left edge of the photo

Our chorten and Cho Oyu

Offerings from our puja

Assembling our chorten for the puja

Pemba, Pasang, Jean-Claude and visitors, during the puja

Guess who?

The puja

Puja

Prayer flags and Peak 6600

Base Camp and Jobo Rabzang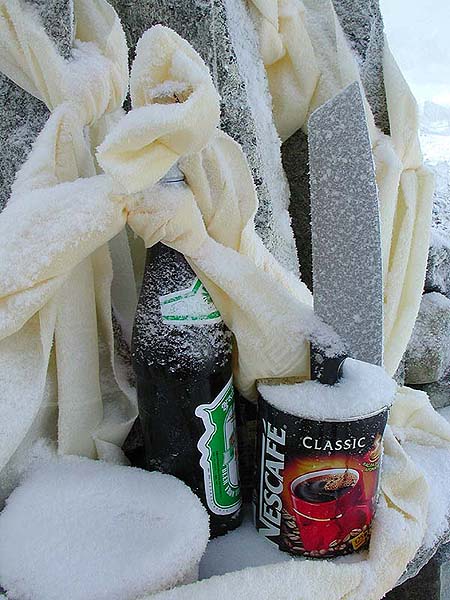 Offerings of coffee and beer

A crowded Base Camp

Peaks in Nepal, through the Nangpa La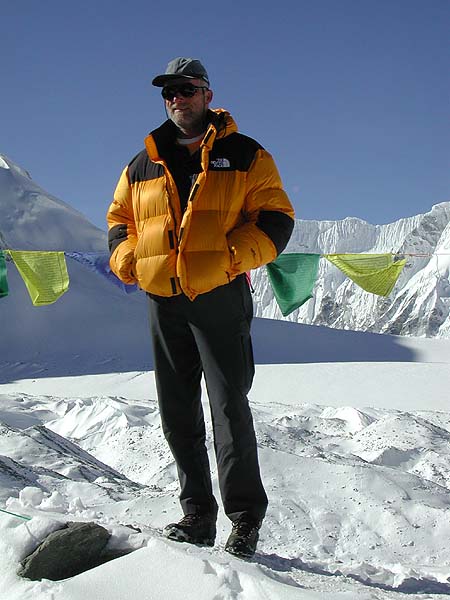 Gary enjoys the sun

Gary, Sparky and Jean-Claude enjoy a breakfast of espresso and pancakes

Our camp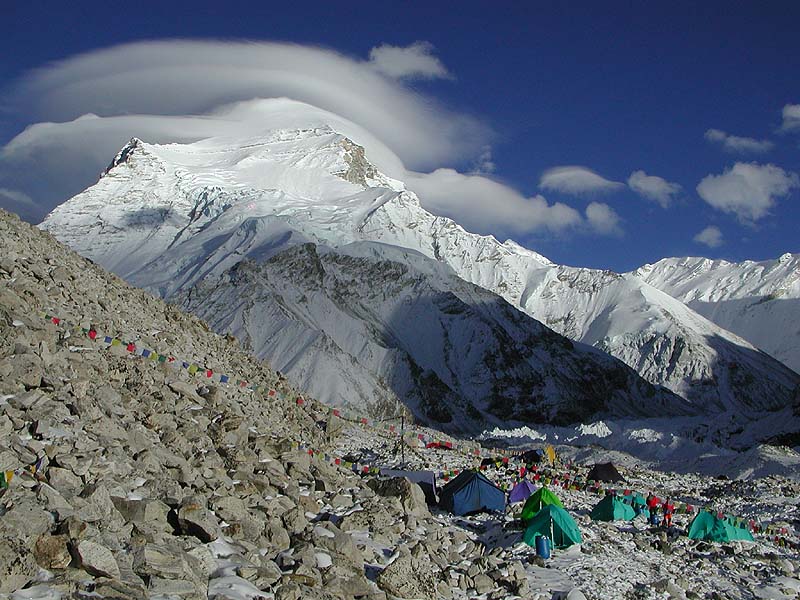 Base Camp and Cho Oyu

Looking up glacier from Base Camp

Prayer flags and Cho Oyu

Peaks through the Nangpa La